On vacation in Puerta Vallarta looking for some classic Mexican food, and within walking distance from the Paradise hotel.
I ordered the fish of the day over Rosemario Alfredo. Oh my, the Alfredo was light with wonder butter infused zucchini and califlower.
I don't know about you, but when I dine out, I taste everyone's food. My plate was the best of all. The winner of the evening. Even the way you say it," Rosemario" sounds so sexy.
Although I loved it, I had ran out of Rosemario at home, so I used basil. It is wonderful. This is my present to you from Mexico – Rosemario Alfredo.
Choose one herb to highlight this dish: Rosemary, Basil, or Tarragon
1)Preheat grill to high.
2)Rinse "fish of the day" under cold water, drain and blot dry. Brush fish on both sides with the oil. season with lemon juice, salt and pepper.
3)Combine rosemary (rosemario), wine and garlic in a blender and process until a smooth puree forms. transfer to a small heavy saucepan and stir in cream. Bring to a simmer over medium heat, be careful because the cream can boil over very rapidly. Reduce by half, about 15 minutes, stirring frequently. Whisk in butter and lemon juice, when the butter is incorporated into the cream mixture remove from heat and season with salt and pepper. cover and keep warm.
4)Grill your fish filets to desired temperature, when fish just starts to fully flake is about right. Remove from heat.
5) Spoon sauce over pasta, add steamed buttered vegetables to plate, top with grilled fish of the day and serve.
You can also substitute any fresh fish of the day. My favorites are: Tuna, Thresher Shark, Swordfish, Sea Bass, Talipia, Striped Bass but go ahead and use your favorite.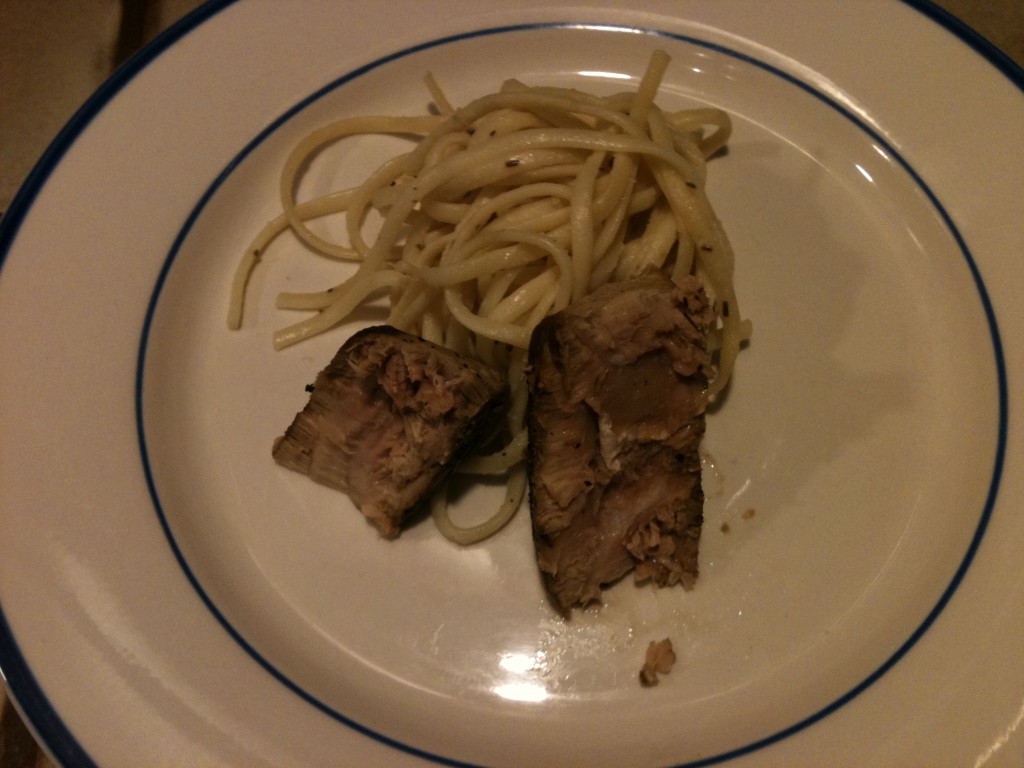 Serve on a bed of fetticini, linguini, or penne pasta.