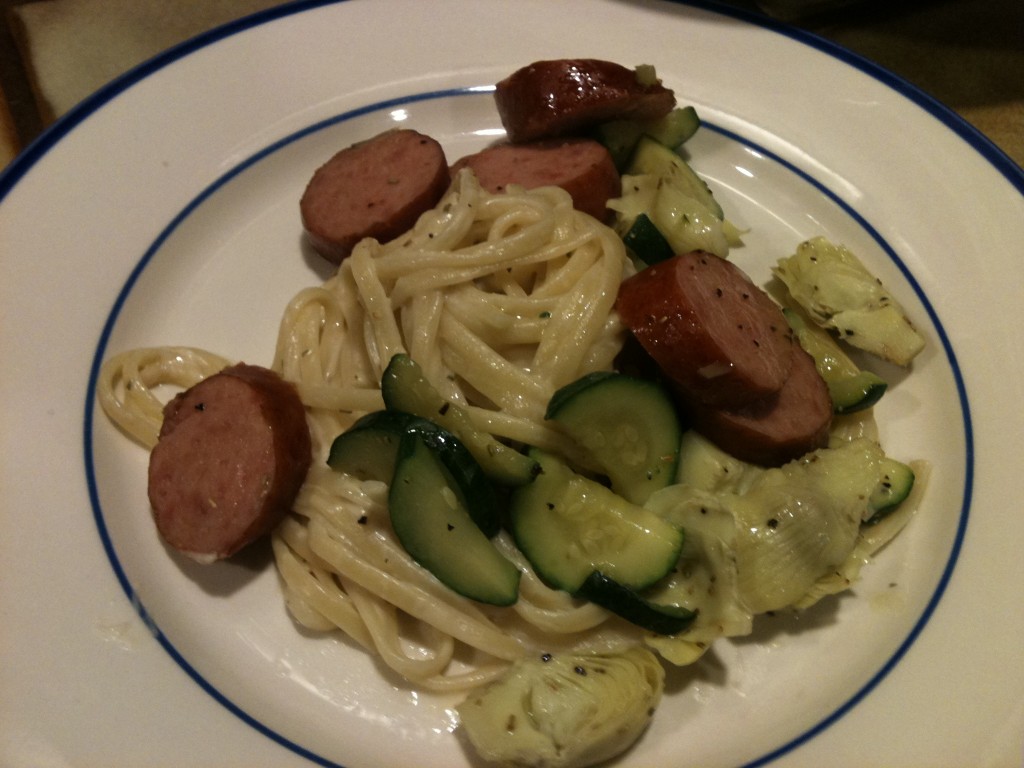 Admit it, it sounds so good to you.  Sausage lovers unite.  
I had a sandwich the other day filled with bell peppers and sausage at a local BBQ joint, and I thought I probably could create a dinner. 
So, off to the market as I headed home.  I wanted to make rosemary alfredo cream sauce and then add the sausage to it.  By itself, I thought it would be a bit heavy, so I lightened it up by adding artichoke hearts and zucchini.  As you can see by the pasta, I was light handed with the alfredo sauce. No need to have the pasta swimming in the sauce, it is very rich.
I sauted the ground rosemary in olive oil, then added a touch of cream.  Letting the flavors infuse while I sauted the zucchini, then added the sausage and artichoke hearts until warm.
Boiled water and cooked the pasta. I like linguini, but you could use any other favorite pastas including penne.
I tossed the linguini and portioned it out onto the plates.  Add the vegetables over the pasta, and there you go.
Finished quickly, and yet a nice meal.
Top with freshly ground parmesan cheese.
Enjoy.