Nothing is quite as quick as fresh fish. I happen to love sushi, so of course I love this tuna. You can check out my favourite online fishmonger here!
You can serve along side a salad, or serve in taco shells. Both are good.
Freshest Tuna – Sushi grade. I buy mine at Costco.
Olive oil – 2 tablespoons.
Seasoning: Salt and Pepper and/or your favorite Rub mixture.
Heat a frying pan, you want it hot. Wash the tuna and dry it with a paper towel. Press the rub and salt and pepper on both sides. Add the olive oil to the frying pan. Just as it starts to smoke, place your seasoned tuna in the frying pan. What is important is that you cook it evenly on both sides, about 3 minutes. Flip only once.
Remove from the pan and let sit for a couple of minutes. Slice with a sharp knife against the grain.
Talk about healthy dinner in just minutes.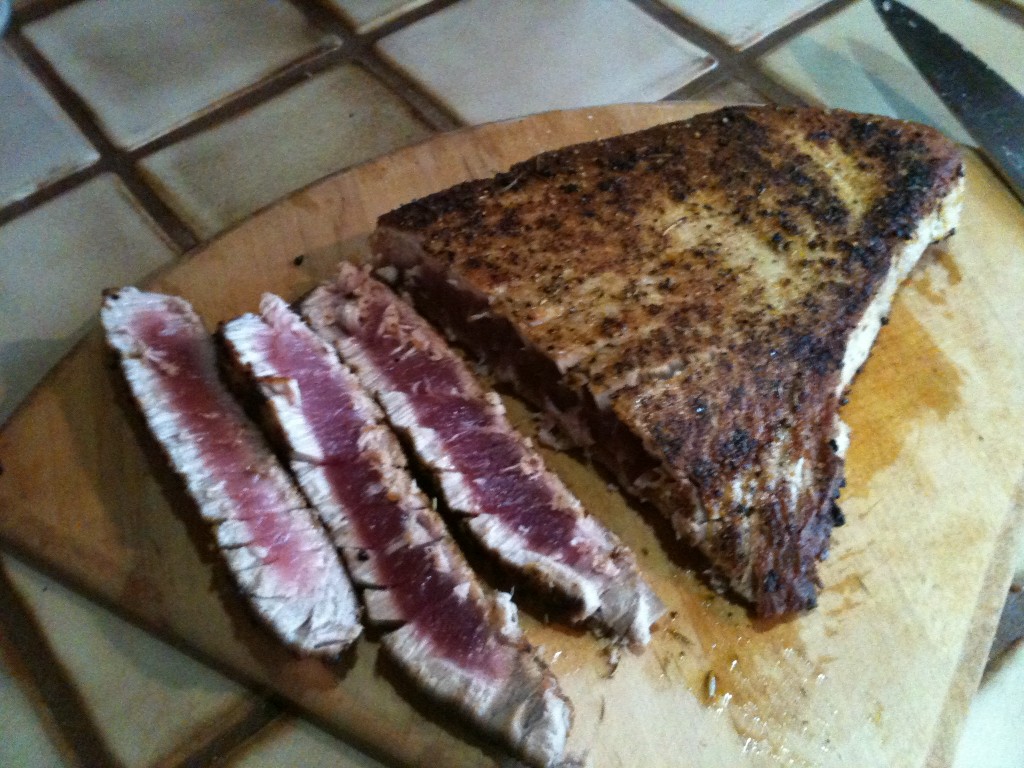 I would prepare your side dishes before searing the meat so you can serve the fish hot.
Enjoy.