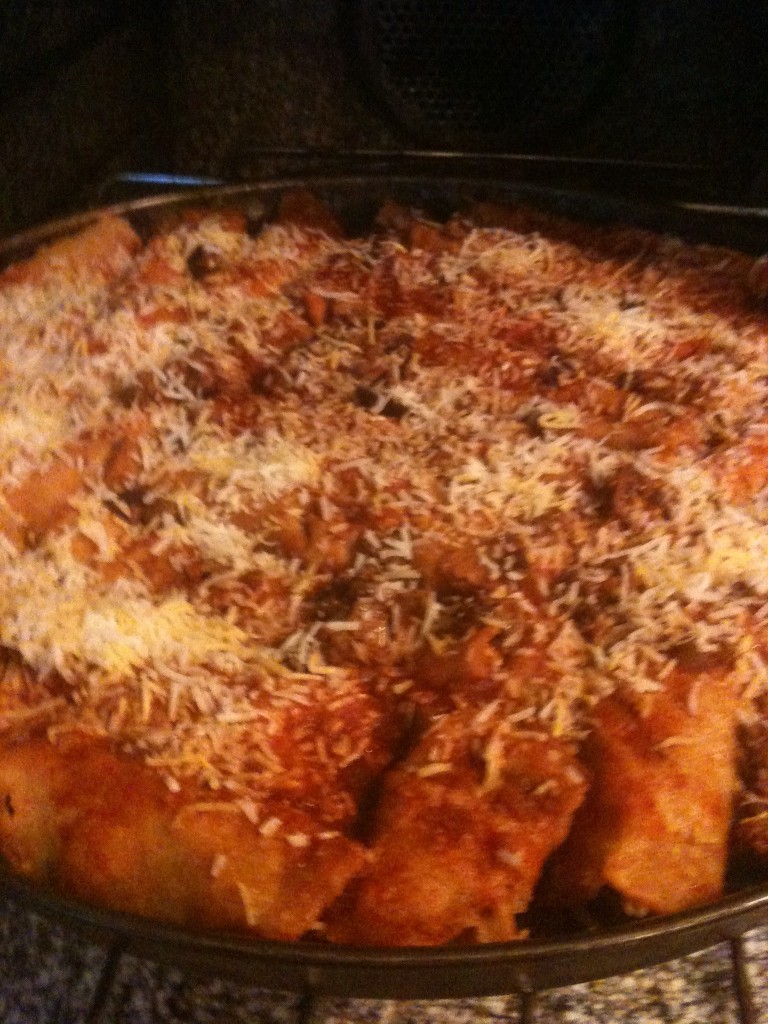 3 pounds ground beef
1 pound chorizo (if you don't like, substitute with additional ground beef)
1/4 cup taco seasoning (or more to your taste)
red enchilada sauce or Mexican style hot tomato sauce
salt and pepper
corn tortillas
Corn Oil
Mexican grated cheese (Cheddar and Jack Cheese)
3 large onions diced and sauted
1 T Balsalmic vinegar and black pepper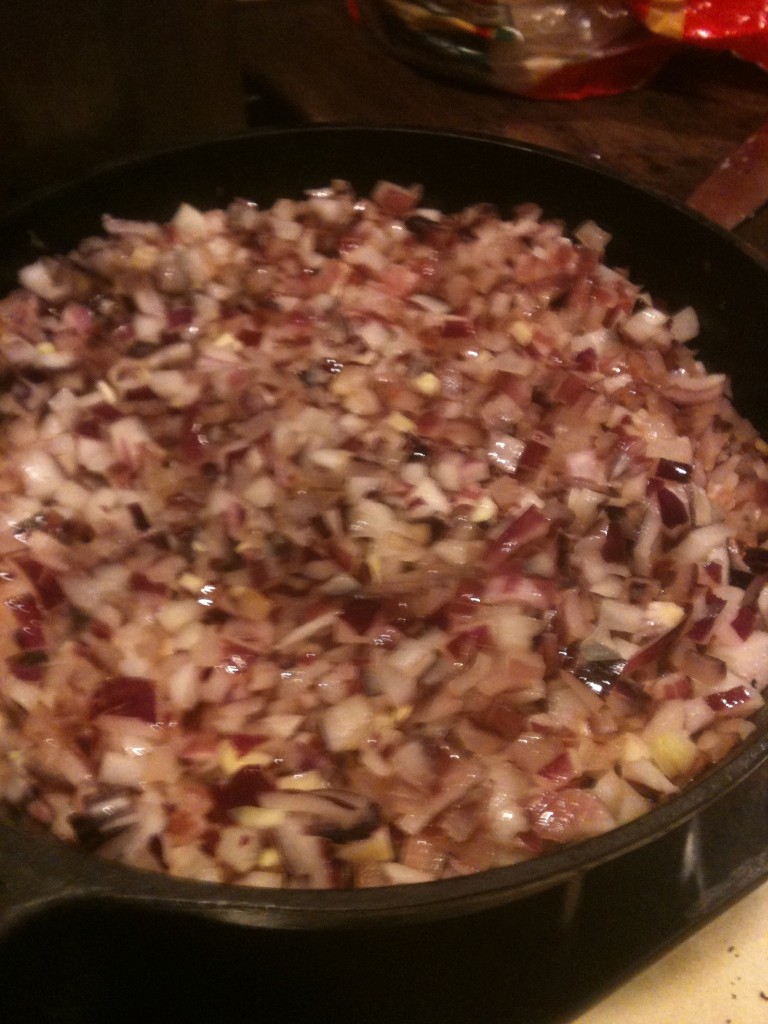 Saute diced onions add vinegar and black pepper. Brown the ground beef and chorizo, add taco seasoning.
Fry corn tortillas in oil.
Warm Enchilada sauce and dip each fried tortilla in the sauce, then on a plate add 2 T beef and chorizo mixture and 1 T onions, top with grated cheese and roll enchilada.  Place in casserole dish.  Fill the bottom, add sauce and cheese between layers, then add another layer.  I was able to get three layers into my casserole dish.  Top with remaining sauce and cheese, warm in oven at 300 degrees for 30-40 minutes.  Or you can leave in the refrigerator and heat within the next day just before serving.