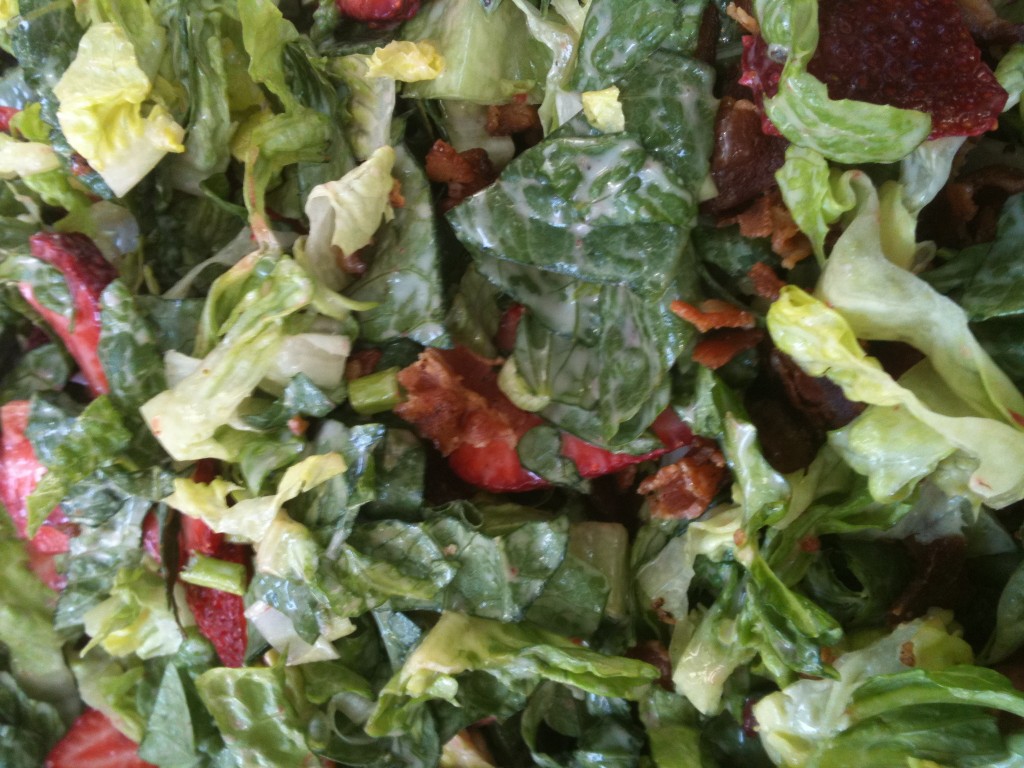 Oh my, simple and excellent.
2 cups baby romaine, chopped
1 cup mixed herb salad, prewashed
3 scallions chopped, green and white
6 slices of bacon, fried crisp and crumbled
1/4 cup Girard's Light Creamy Caesar Dressing
Salt and Pepper to taste
You can prepare the salad ahead of time by washing and chopping, then keep in refrigerator until ready to eat. Dress the salad right before serving, add the bacon and scallions and salt and pepper. Awesome bites!
Variations: Add 1/4 cup crumbled blue cheese for Bacon and Blue Caesar or C
Add 1/4 cup toasted pecans
Add 1 cup sliced strawberries for Berry Bacon Salad
(make sure you wash the strawberries well or your salad could end up gritty)
Add baked rotisserie chicken from your local supermarket for a quick dinner,
serve on the side, or chop and add to the salad.
Serve with Croque Madame