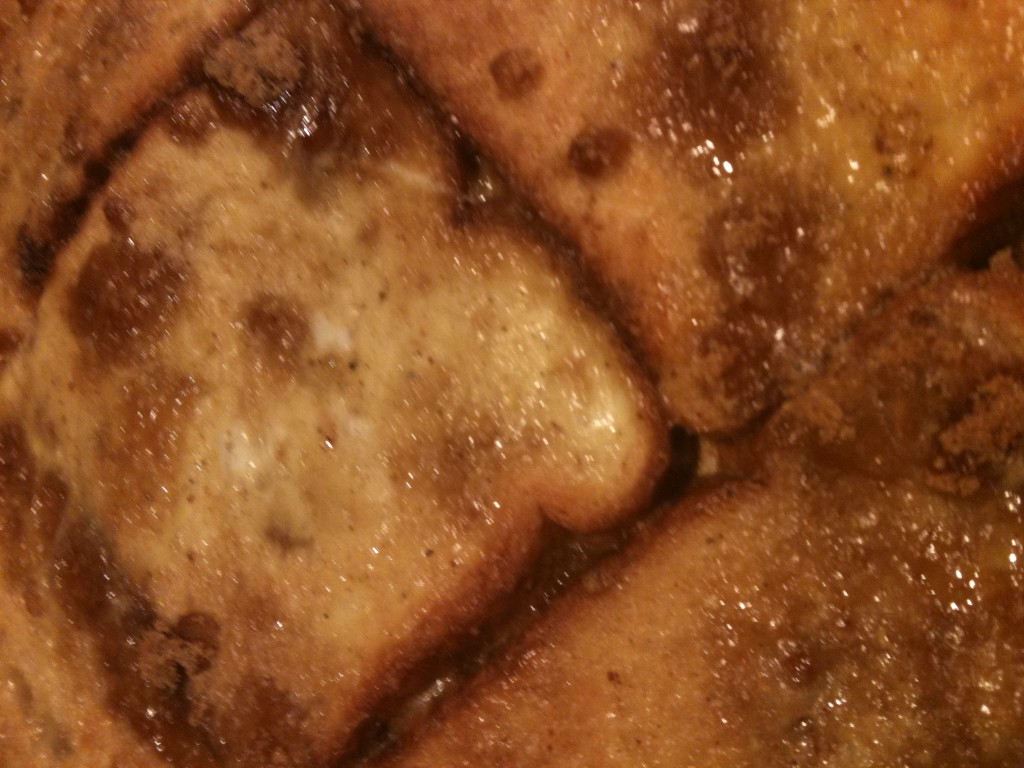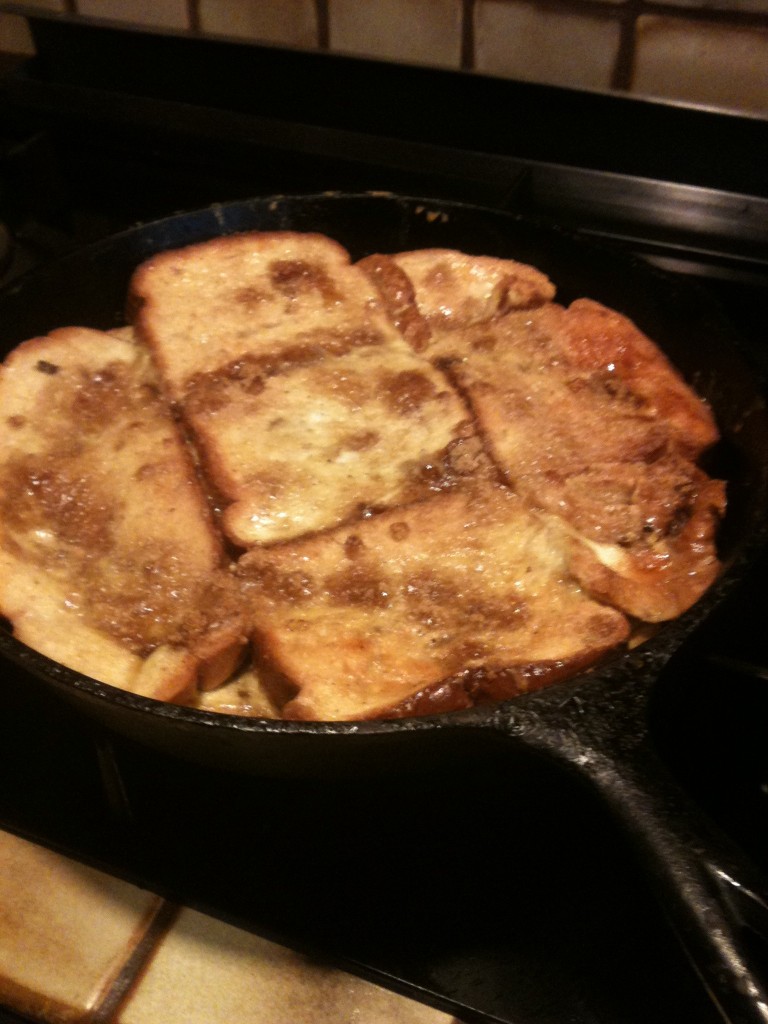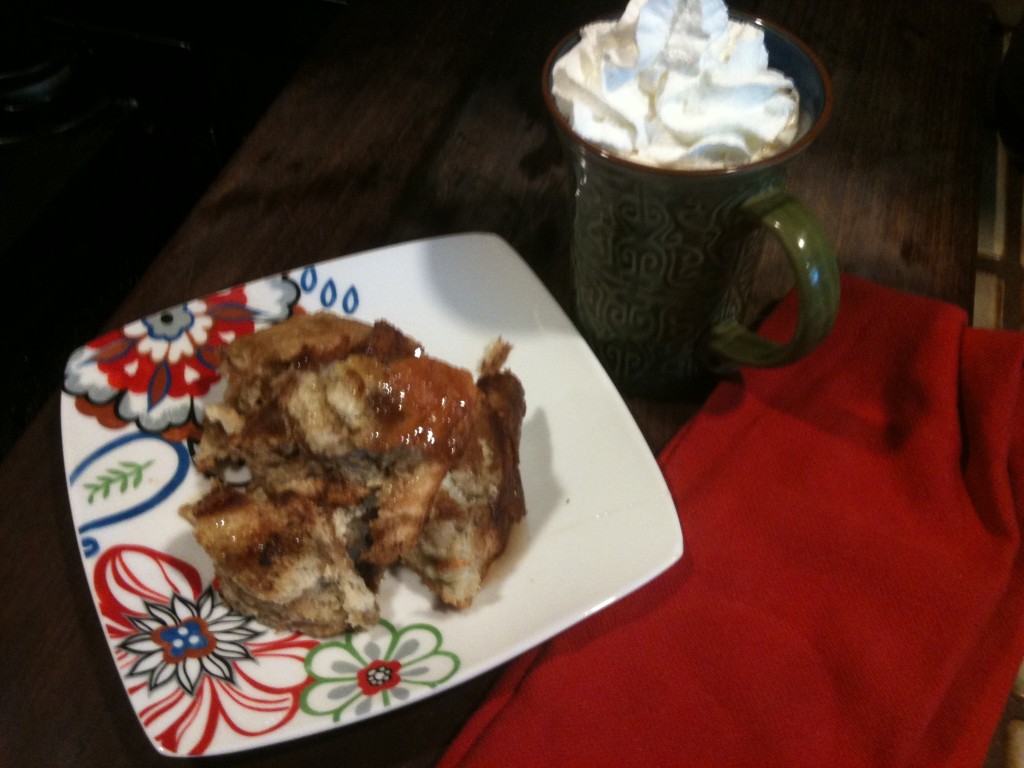 Bread pudding
6 eggs
1 cup sour cream
1 tsp cardamom
1 tsp cinnamon
1 tsp nutmeg
1 tsp garam masala
1/2 tsp salt
1/4 cup brown sugar
15 slices bread (croissants, texas toast, raisin bread). Many recipes recommend removing crust, but I like the crusts.
Combine eggs, cream and spices beat well. Dip bread slices and add to buttered baking dish.
Top first layer with sprinkle of brown sugar and another layer of dipped bread and sprinkle remaining brown sugar on top. Bake at 325 degrees for 30 minutes.
Serve with powdered sugar or maple syrup or butterscotch or carmel sauce or chocolate sauce.
Serve with Crispy Bacon, Hot Black Coffee with Whipped Cream! Enjoy your treat!