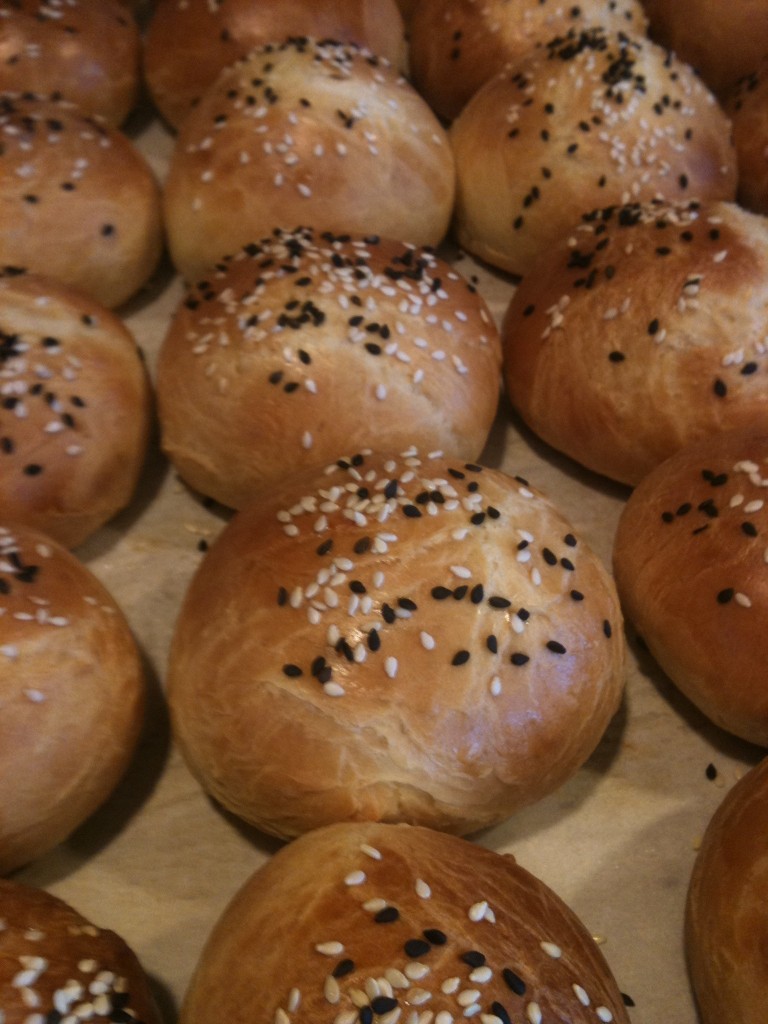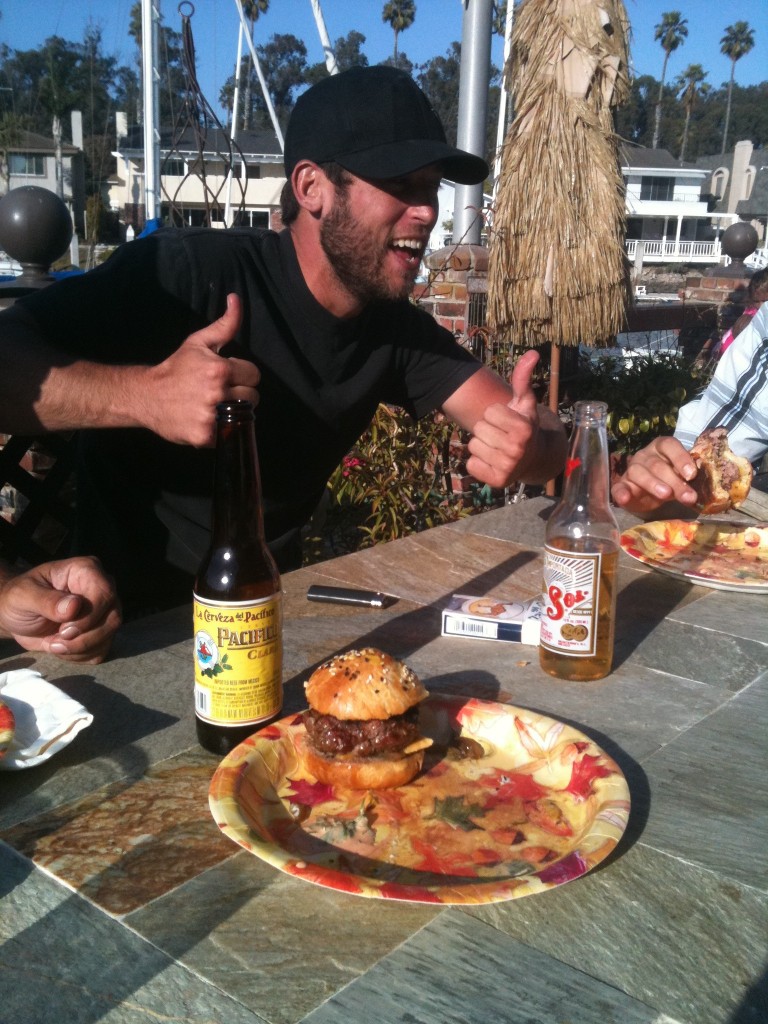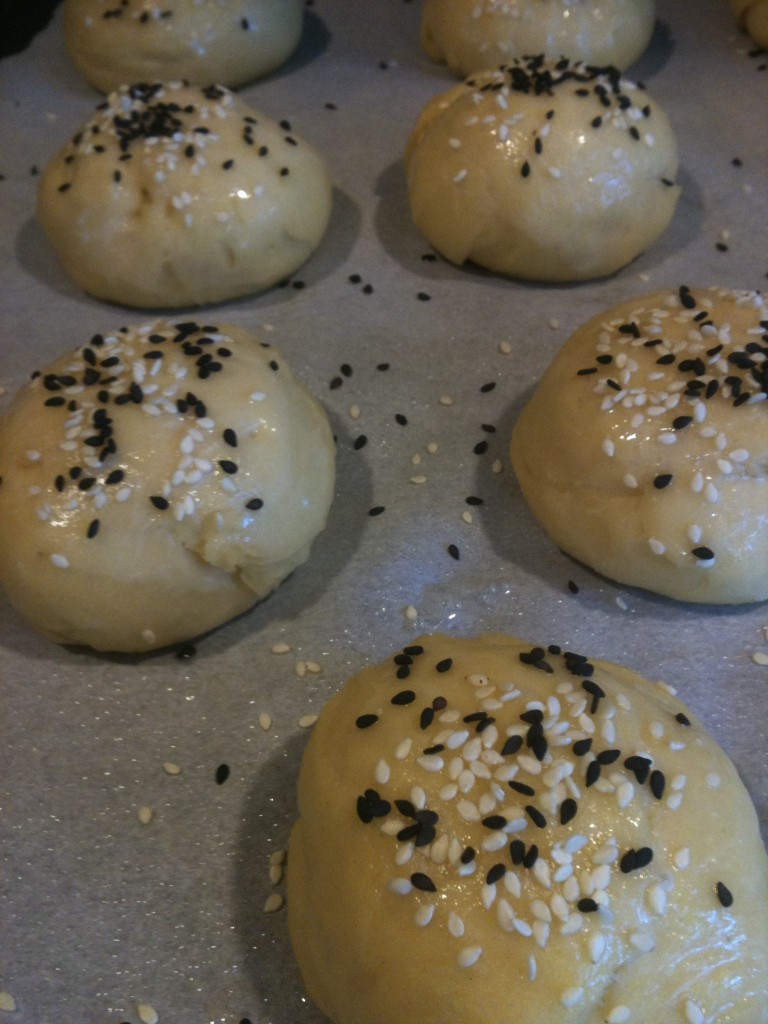 I am starting a batch right now. Pictures to follow… Yes, most people do not make their own hamburger buns, but when you want a smaller, slider size, you may not have a choice. Give this recipe a shot! Excellent with special hamburgers or pulled pork sandwiches! Awesome bites!
1/3 cup warm water (110 degrees F/45 degrees C)
3 eggs
2 egg yolks
3/4 cup butter, softened
3 1/3 cups all-purpose flour
1/2 cup white sugar
1 teaspoon active dry yeast
1 egg white
black and white sesame seeds or coarse sea salt or onion seeds or sesame seeds
2 tablespoons water
Directions
1.Place the first seven ingredients in bread machine in order suggested by your manufacturer. Select dough cycle.
2.Turn finished dough out onto a lightly floured board and knead 5 to 10 times. Let rise in greased bowl until doubled. Punch down and separate into 15-24 balls/buns. Place onto a buttered parchment lined baking sheet. Set aside to rise in a warm place until doubled in size.
3.Preheat the oven to 350 degrees F (175 degrees C). Whisk together 1 egg white and the water. Brush onto the top of the loaf. Sprinkle with black and white sesame seeds.
4.Bake in the preheated oven until deep golden brown, about 20-35 minutes.
Cut into 16 pieces for perfect slider size rolls, or 24 for small dinner rolls.