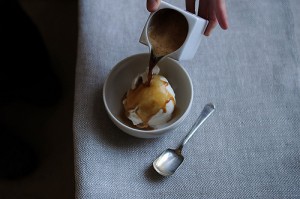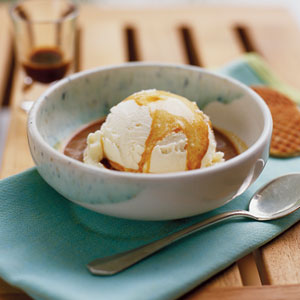 Ina Garten suggests a quick and easy dessert, and I cannot agree more.
Scoop vanilla ice cream into bowls, top with hot espresso. Serve.
My whole family loves this! When you want to have your guests stay after dinner huddled around the fireplace and chatty, this dessert works wonders because the espresso gives 'em a kick!