Very Cherry Cherry Vanilla Jelly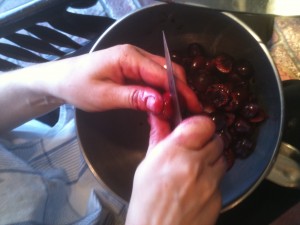 Cherries – Pitted, Chopped – 4 to 6 cups
2 Cups White Wine or Water
Juice from one orange and 1 lemon
2 vanilla beans, sliced to release the beans
1 tsp salt
1 tsp Ground Cinnamon
3 Cups Sugar
1 Cup of Splenda
1 pkg of low sugar pectin (the only stuff I use)
Boil cherries in white wine with vanilla beans until the fruit is fork tender.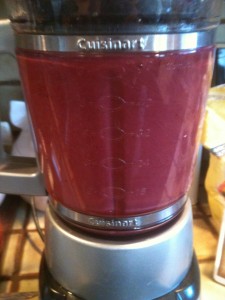 Puree in a blender, remove the vanilla beans if you can before.
Strain the mixture thru a small wire sieve. The color should be beautiful.
Pour blended cherries back into heavy pot, add pectin and bring to rolling boil for 1 minute.
Add sugar, bring back to rolling boil for 1 full minute. Pretty isn't it!
Ladle into sterilized jars and process for 5 minutes in water bath.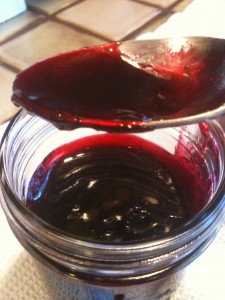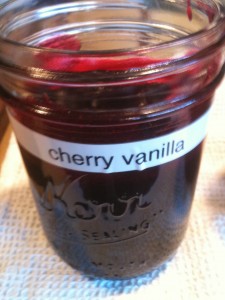 Daughter Denny made Very Cherry Cherry Vanilla for the Ventura County Fair. Congratulations on the "Honorable Mention" Award! Very proud of you my baby!