Abby makes excellent meatball soup. My kids crave it when they are not feeling well because she used to make it for them. When I told my boys that I made soup like Abby's, they rolled their eyes. "Mom, you can't make soup like Abby". For the record, James ate 3 bowls of my soup.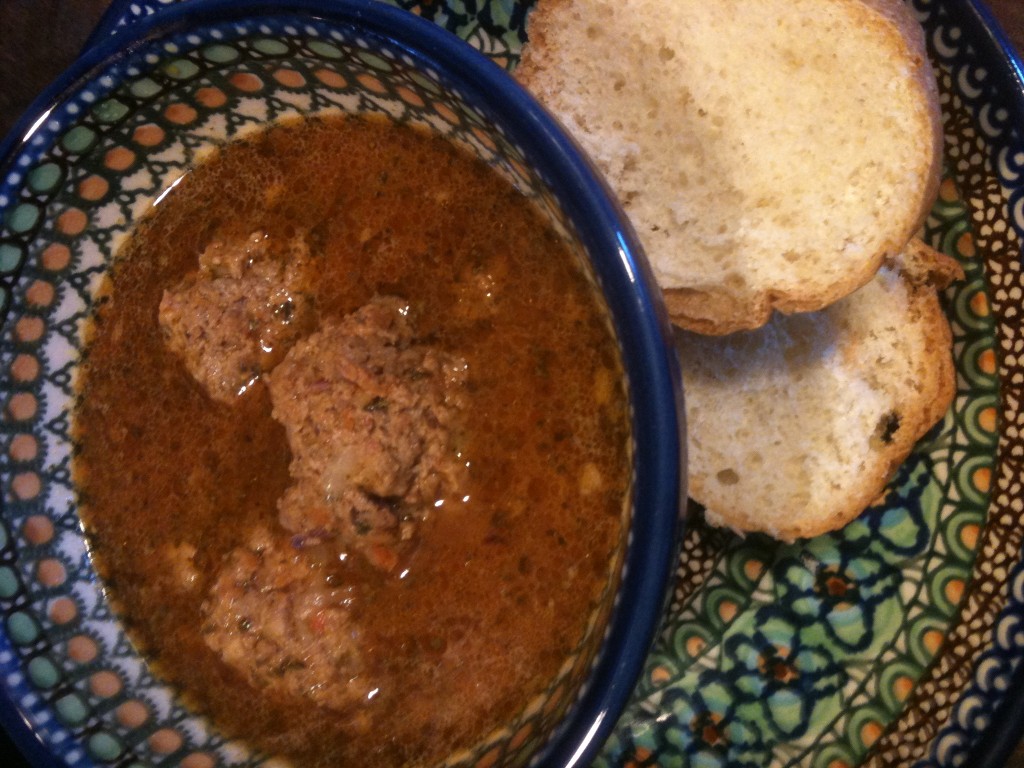 1 onion finely chopped (1/2 for meatballs, 1/2 for broth)
4 stalks of celery (1/2 for meatballs, 1/2 for broth)
10 small carrots
Saute above ingredients and use (1/2 for meatballs, 1/2 for broth)
32 ounces chicken broth
1 small can Hot Tomato Sauce – mexican style
1/4 cup cilantro
1-2 tsp cumin
Salt
Pepper
Meatballs:
1 pound hamburger
1/2 pound of sausage or chorizo or hot dogs ground finely
mustard
catsup
1 tsp cumin
2 tsp oregano
2 tsp cilantro
2 eggs
1/2 cup Italian Bread Crumbs
Combine the ingredients and form the meatballs and bake for 12 minutes.
Add to soup. Allow the soup to set for a couple of hours. Reheat and serve. The soup and meatballs will be so good.
Serve with fresh french bread. Yummy.