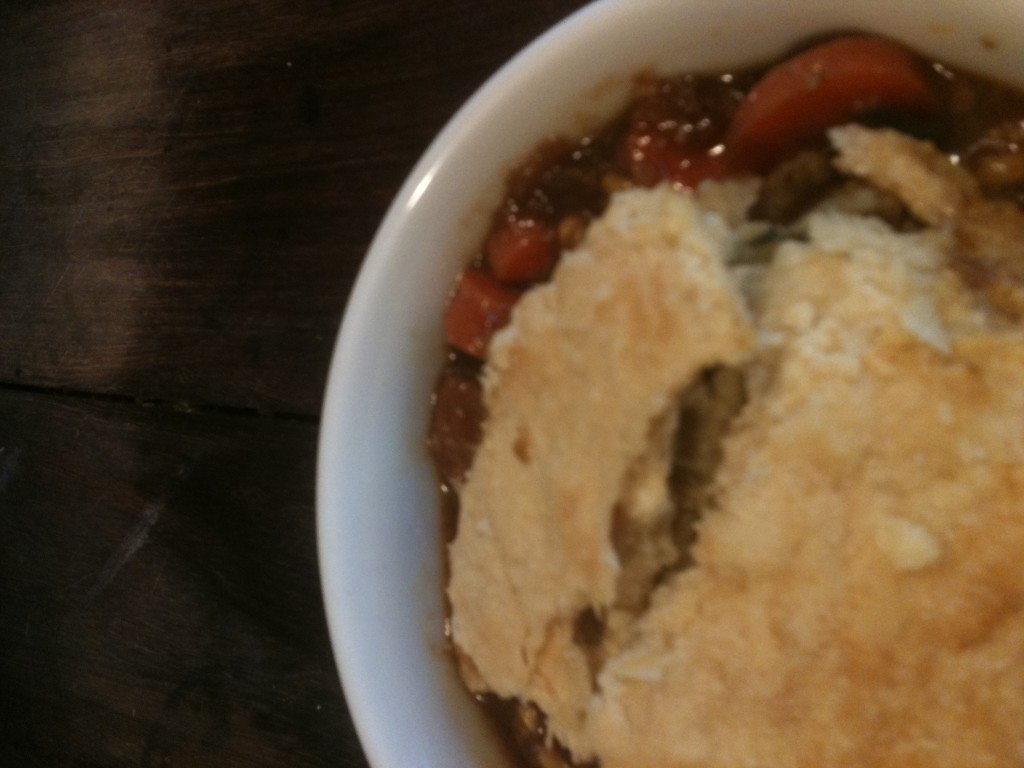 Beef Stew Filling
Chop Beef into bite size pieces
1 diced onion
6 celery stocks diced
6 carrots sliced into coins
1 cup diced potatoes (optional)
Saute onion, celery and carrots
48 ounces beef stock
1/2 cup brewed coffee
1/4 cup teriyaki sauce
1 can green peas
1 tsp Thyme
Salt & Pepper to taste
Let ingredients simmer until vegetables are fork tender, add peas after other vegetables are done. Remove from heat.
Crust
3 Cups Flour
1 Cup Crisco
1 T Baking Powder
1 tsp Salt
6-8 T Cold Water as needed
Blend together, roll out, top on individual pot pies or one large pie over beef stew filling.
Bake 400 degrees for 40 minutes. Yummy good.