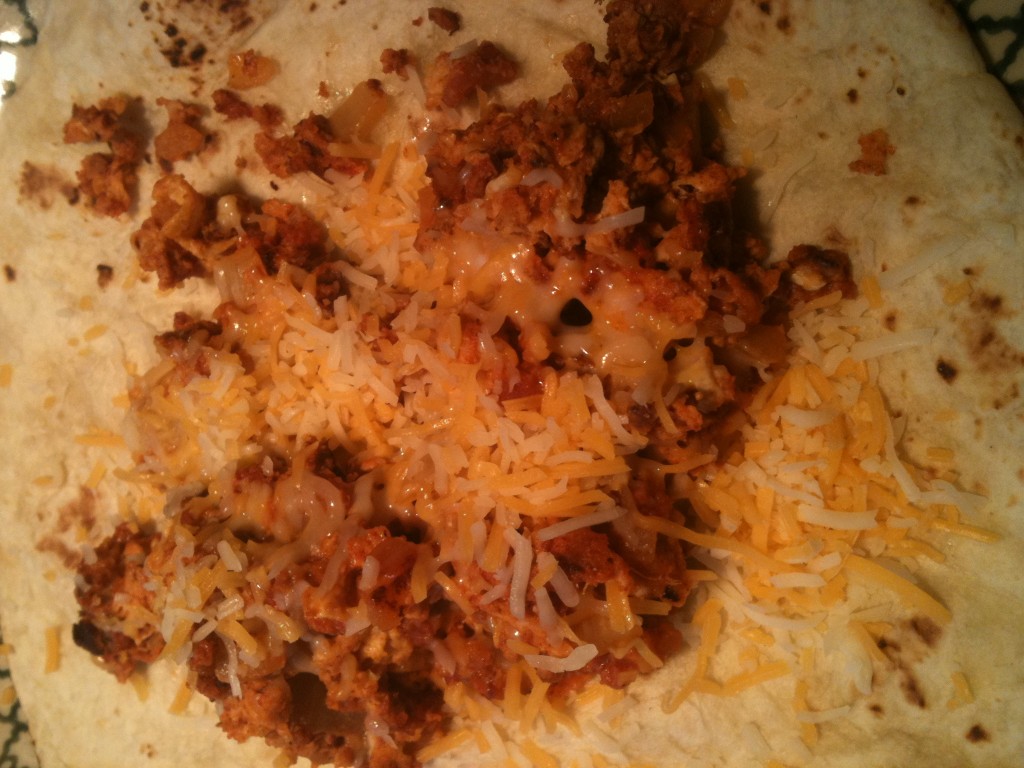 My family likes breakfast on the weekends. But when you are too hurried and need to get on the road, you can take it with you! Wrap it up in a burrito and you are a happy camper.
Chorizo
Eggs
Flour Tortillas
Grated Cheese – Mexican Three Cheese variety
In a skillet, fry the chorizo until browned. In another pan, scramble eggs. Over a burner, cook the flour tortilla, flipping as necessary. Top with scrambled eggs, chorizo and cheese. Wrap. Don't forget to take a cup of coffee and a couple of napkins!
Awesome bites!