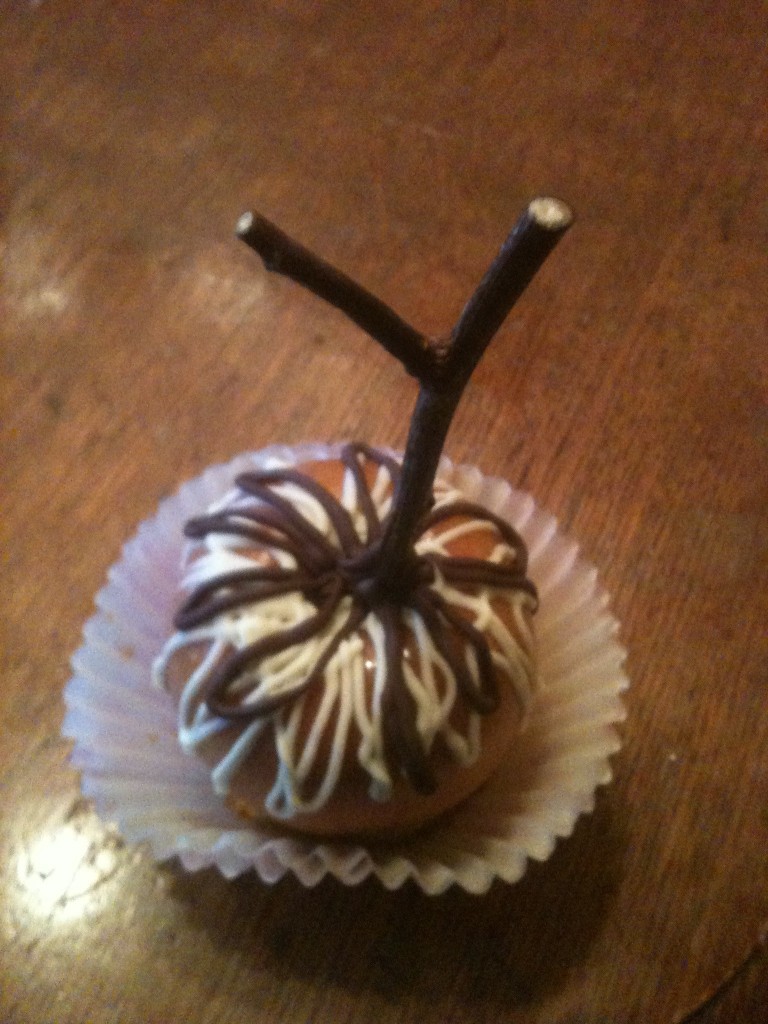 I think I will make my own caramel next time, but for speed, this works well.
Ingredients
6 Chilled Gala or Granny Smith if you want tart apples
(Make sure your apples are washed well to remove the wax.)
6 wooden sticks – I like to use actual sticks.
1 (14 ounce) package individually wrapped caramels, unwrapped
2 tablespoons water or cream
1/2 teaspoon vanilla extract or black walnut extract
Directions
1.Insert wooden sticks 3/4 of the way into the stem end of each apple. Place apples on a cookie sheet covered with greased parchment paper.
2.Combine caramels and water in a saucepan over low heat. Cook, stirring often, until caramels are just barely melted and smooth. Stir in vanilla extract. Dip each apple into the caramel and gently run apples around insides of saucepan to scrape off some of the caramel. Scrape excess caramel from the apple bottoms using the side of the saucepan. Dunk into nuts. Place on the paper and chill for 1 hour. If you chill too long they get gooey.
Once you apples have been in the refrigerator for an hour, melt chocolate chips in ziplock bags, cut off a corner and drizzle the apples with chocolate. I love 'em! Awesome bites!