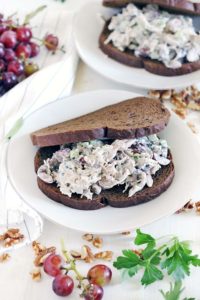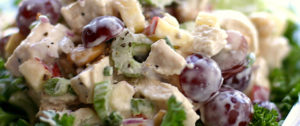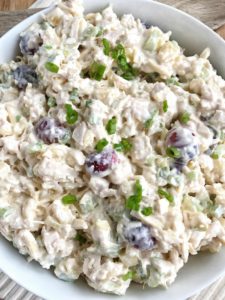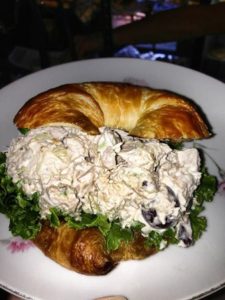 My kids and friends love this. I always have two cans of chicken chilling in my refrigerator just in case someone stops by and it's lunch time.
Easy to pull together.
1 12.5 ounce can of white chicken meat
1/2 cup Mayonnaise (you can also use half sour cream)- I love Best Foods.
1/4 cup red or white onions finely diced
1/4 cup finely chopped celery
1/2 cup sliced red grapes
1/4 cup toasted walnuts (7 minutes at 350 degrees, let cool, then finely chop)
salt and pepper to taste.
Optional: chopped green onions garnish
Serve with croissant, or toasted wheat or rye bread, or Ritz crackers, or in a wrap. All good!