I was rather worried when I read the recommended time for this was 48 to 72 hours.
Gee, that is a long time. Day and night watching my machine.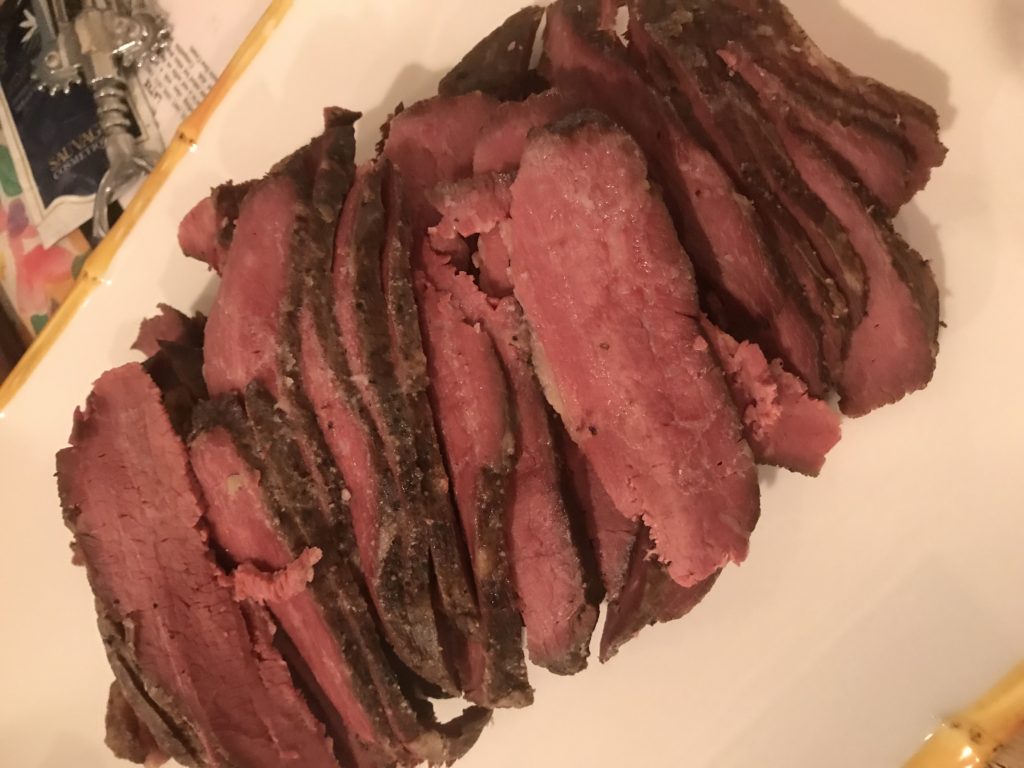 But, it was worth it.
Pick you favorite dry brine, rub it liberally over the brisket on all sides and place the brisket into a ziplock bag. Remove the air from it by lowering it into the water. Seal the bag.
Let the cooking begin.
155 degrees at 48 to 72 hours.
Taste it for texture at 48 hours and continue until the brisket is tender.
I made two small briskets, each 2.5 to 3 pounds each. If I have another brisket, I would have added it to the pot. The more the merrier.
Awesomebites! I just had a sandwich that was perfect. You have to try this!
When we talk about food we also talk about our mouth, that is why it is important to maintain good oral hygiene, if you want to know how you can keep your mouth healthy in an easy way, visit https://observer.com/2022/09/prodentim-reviews/ so you can read all the tips and supplements that can help you achieve it and continue enjoying these delicious recipes.